So when will the heat subside. For gosh sake we are well into October and I had to postpone a camping trip to the desert due to heat! Well at least there was a minor bit of rain - just enough to cancel my butterfly count. But I really can't complain. By the end of the month it cooled off a bit, the migratory birds are coming back, and I did go on my delayed camping trip. There is always something to find and do. Many of the creatures I photographed this month were shared by good friends. With good people and nature in my life, I am never bored and I find myself very happy.
Check out the the camouflage of the giant swallowtail caterpillar. The ants in the park battle for territory. I found a woodpecker fly and a jumping spider that were new to me. I watched a great blue heron listen for, grab, dunk, and swallow a gopher. If you can get over the sad gopher part, the process is quite fascinating. On my bird count, a highlight was a juvenile Reddish Egret. Turkey Vultures posed for me at Prado Regional Park. I found desert beauty and a Laddered-back Woodpecker in Anza-Borrego, even though there was a cloud cover the whole time. Wrens, woodpeckers, wood ducks, shore birds, spiders, and artwork, are all here to inspire you no matter what your fancy.
For those that are on Facebook, I have set up a public page where I post updates during the month. You can LIKE it here: https://www.facebook.com/KimMooreNaturalist. I also send out a monthly email with a link to this blog. Contact me if you would like to added.​
Watch the slideshows or click on the links to look through at your own pace.
Enjoy the show!
Local stuff: http://kimssight.zenfolio.com/new_oct_2015
Los Cerritos Wetlands bird count: http://kimssight.zenfolio.com/hellman_oct_2015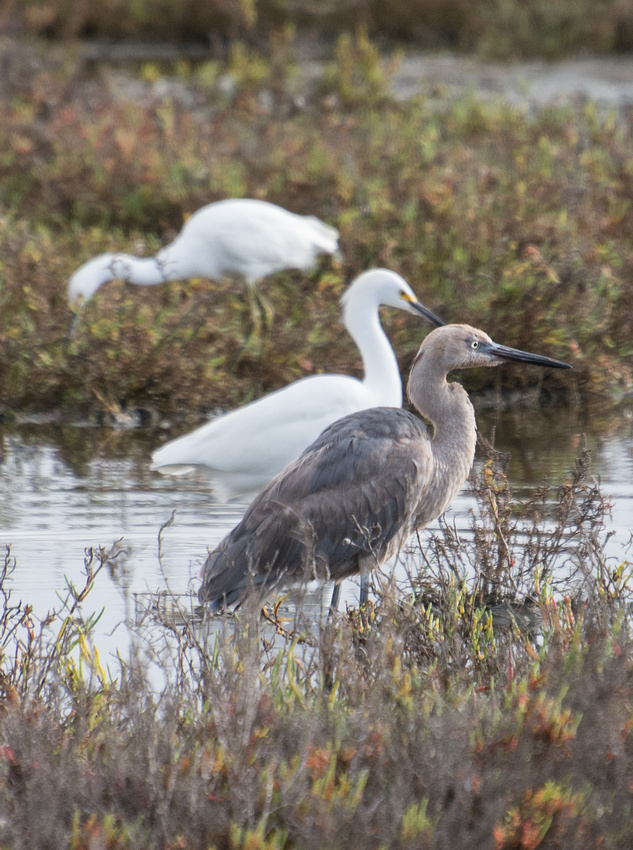 Audubon trip to Prado Regional Park: http://kimssight.zenfolio.com/prado_regional_park_oct_2015
Culp Valley Campground, Anza-Borrego Desert Park: http://kimssight.zenfolio.com/anza_borrego_oct_2015