I stayed close to home for some local birding, checking out the insects in my own yard, and playing with different media and techniques in art. I did get out further afield with a trip to the desert for birds and up to Tejon Ranch for insects. The Tejon Ranch trip spans into April, and will report on that next month.
I joined Pasadena Audubon to watch the Swainson's hawks in the desert and also look for desert birds. I went with a friend the day before to checkout a few locations near the Salton Sea. In addition to the birds, the scenery was beautiful and we were treated to a lucky rainbow on St. Patrick's Day. The hawk-watching was very interesting although brief. The annual great migration of Swainson's hawks brings thousands of hawks through the Borrego Valley on their way from South America to Canada. They fly by day and roost at night. As the temperatures rise and the winds pick up, the birds slowly rise and form "kettles" of circling birds. A leader then leaves and the others one by one stream off to the north. Our experience lasted about 1/2 hour. It was very cool. Some of my favorite other birds from the trip were Greater Roadrunners, Sage Thrashers, Gambel's Quail, and the ever adorable Burrowing Owls.
My local highlight was a Long-eared Owl at El Dorado Nature Center. This is the first time I saw one, so it was with great excitement, but coupled with great sadness. The bird was injured. Fortunately, staff from the nature center called for rescue and the bird was captured for medical assistance. Some migratory birds are coming in, such as Hooded Orioles and Western Kingbirds. It was foggy on my Los Cerritos Wetlands Survey. There were many Savannah Sparrows including Western and Belding's, but otherwise nothing in particular to report - just a quiet morning.
Watch the slideshows or click on the links to look through at your own pace.
Enjoy the show! I always appreciate corrections to ID's.
Local stuff: http://kimssight.zenfolio.com/new_mar_2018

Bird Survey Los Cerritos Wetlands: http://kimssight.zenfolio.com/hellman_mar_2018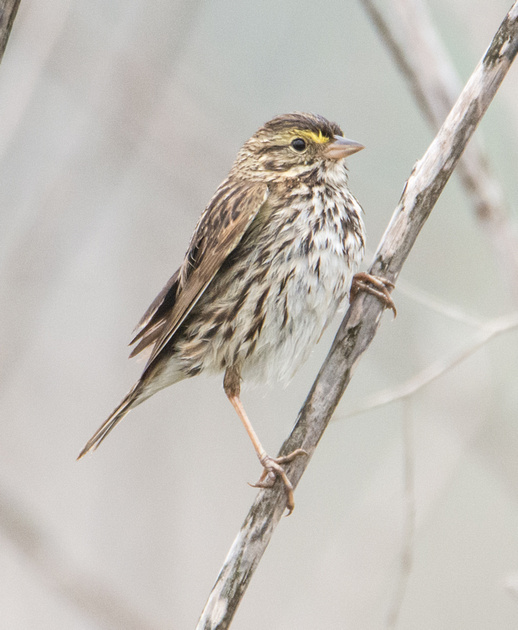 Anza-Borrego Hawk Watch: http://kimssight.zenfolio.com/anza_borrego_mar_2018