Birds, Bugs, Travel, Computer Crashes.
I saw some of the May migrating birds, but missed quite a few. Between my travels, my birding buddy away, and my major computer crash and subsequent new computer recovery, I just didn't get out to catch them during the short window of opportunity. But it was a lovely month anyway. Some bird highlights were an Ovenbird (who would give a bird such a sad name), two Yellow-crowned Night Herons that have been hanging out in my local park (unfortunately, one became entangled in fishing line and is now at a bird rescue center), a Hammond's Flycatcher, and a Snowy Plover sitting on eggs (her nest has been protected from predators by a mesh cage and from people by caution tape barriers).
I took a trip with Audubon to the West Fork San Gabriel River. We saw some nice birds, but the trees have grown quite leafy which makes it harder for bird photography. However, there was an amazing number of butterflies. There were literally hundreds, and maybe more than a thousand, Variable Checkerspots and several types of blues. I photographed eleven species and missed shots of another four or five. There were more butterflies on my bird walk than on my Irvine Ranch monthly butterfly count. At Irvine Ranch we saw a relatively high number of Brown Elfin; we have rarely seen any in the past. A few small gopher snakes were also a highlight. We had a night of blacklighting at Irvine Ranch. It was spectacular! Great diversity with highlights including what I photographed: daddy longlegs, some caddisflies, over 20 species of moths, about 10 species of beetles, and various other insects. There are still a few yet to be identified at the bottom. Any help?
A little further from home, I went to Devon England for a family trip. The weather was lovely and we enjoyed the family visits and the countryside.
Watch the slideshows or click on the links to look through at your own pace.
Enjoy the show! I always appreciate corrections to ID's.
Local stuff: http://kimssight.zenfolio.com/new_may_2017
(insects and spiders first this time, scroll for birds, flowers, and art)
Irvine Ranch Butterfly Count: http://kimssight.zenfolio.com/irc_may_2017
Irvine Ranch Backlight Night: http://kimssight.zenfolio.com/irc_night_may_2017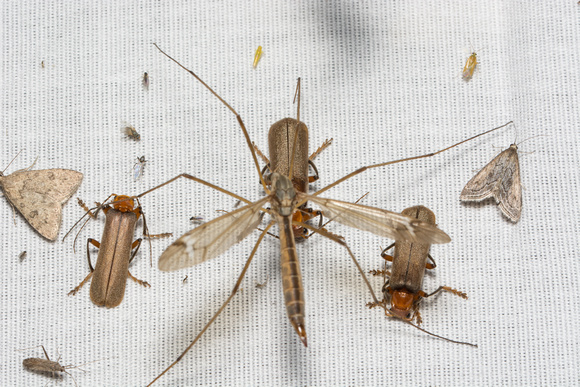 West Fork San Gabriel River: http://kimssight.zenfolio.com/west_fork_san_gabriel_may_2017
Devon an Somerset, UK: http://kimssight.zenfolio.com/uk_may_2017