June was a very busy month for me. I finished my insect study at the nature center, finished my classes, finished my presentations at Audubon, and spent endless hours of phone calls for technical support (and I don't think I'm done yet). I am now looking forward to having the summer off!
I take and post some photos because they are pretty or fun. Others I post because they record what I find at a particular location. In some cases I see something new to me. I can't always get the shot I want, but something is better than not getting it at all. I shoot first and then try to get a better shot, but the bird or insect does not always pose for me.
June photos are from the insect study, local day trips, and my own yard. I started the month in the San Gabriel Mountains in LA County to look for butterflies, pine trees, and eat chili at the Crystal Lake Cafe. I discovered Bonelli Park in San Dimas, thanks to an Audubon outing. I attended a dragonfly and butterfly walk at San Joaquin Marsh in Irvine. When I, along with three others, stopped to take a photo, we lost the group. We enjoyed the rest of the walk at our own pace.
The next set of photos is from my monthly butterfly count. These shots are to record what we see. There were lots of white butterflies flitting about. It is often hard to tell them apart because they move fast and often don't land or sit for very long. Sometimes, even a blurry shot can make all the difference. We do the best we can!
The last set is from an overnight camping trip to Buckhorn Campground in the San Gabriel Mountains. The weather was perfect and it was a beautiful spot. I sometimes refer to myself as an adventurous wimp. Around 11 pm we heard loud beating on a 'bear box' in one of the the other campsites. We never found out what it was and whether it was human or animal. I must admit I felt a little vulnerable sleeping in a tent with only a thin piece of cloth between me and many imagined predators in the night. Of course all was peaceful and morning came with the songs of birds.
Watch the slideshows or click on the links to look through at your own pace.
Enjoy the show!
Local stuff: http://kimssight.zenfolio.com/new_june_2015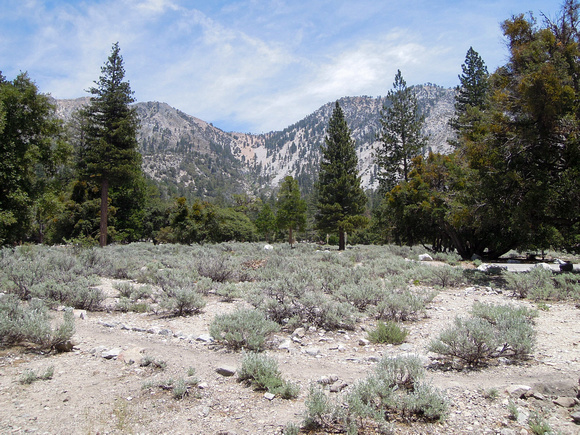 Monthly butterfly count: http://kimssight.zenfolio.com/irc_jun_2015
Camping in the San Gabriel Mountains http://kimssight.zenfolio.com/buckhorn_jun_2015