There is always something new to learn and that is what makes life endlessly enjoyable. In addition to the wonderful things I learn in the field (experience is the best teacher), I finished the last of a six week colored pencil drawing class and I started attending an Entomology and Arachnology Class. That, coupled with warmer weather and my long lens in the shop, this month reflects more macros of spiders and insects. Of course I show my charismatic vertebrates first so the squeamish folk can stop scrolling before you get to the good stuff. For the full series of photos check out this page: http://kimssight.zenfolio.com/new_feb_2014
There wasn't much happening on my monthly butterfly count with Irvine Ranch Conservancy, oh so dry, but I saw some interesting wildflowers starting to appear http://kimssight.zenfolio.com/irc_feb_2014. Also, I do a bird survey of Sims' Pond each month in conjunction with El Dorado Aububon and Los Cerritos Wetlands Stewards. The report I wrote last year is now on-line here: link to the pdf.
As always, I welcome corrections or ID's I am missing.
Highlights:
A little Photoshop fun here. I also have a couple of my colored pencil drawings in the full set.
Portrait of the nature photographer
Birds are starting to get mating plumage. I saw shorebirds at Colorado Lagoon and the little tweety birds at El Dorado Nature Center and in my own yard. With help from friends, I ID'd my first Vireo. Those little birds give me a hard time!
Rufous Hummingbird - Selasphorus rufus
I am showing a charismatic insect here. I think they are all fascinating. In the full set this month, in addition to several from my yard, I have a few from Madrona Marsh (which was so very dry) and South Coast Botanic Gardens. The mating wasps are from El Dorado Nature Center. They were an interesting mystery to ID because they were recycling mud dauber nests to make them their own.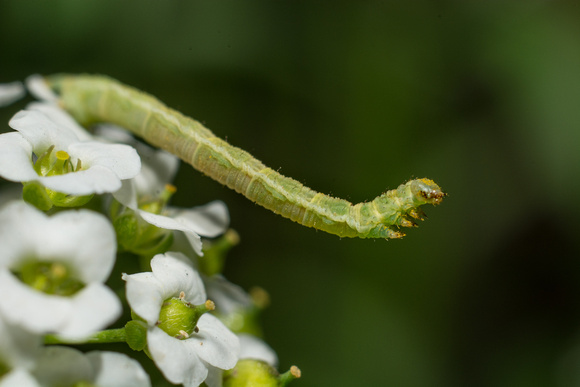 Geometrid looper - Unidentified sp.
Oh the joy of spiders. This spider was collected by a fellow student and is new to my site. I also found a Wall Spider, which is new for me, at Shipley Nature Center in Huntington Beach. I capture an example of kleptoparasitism where freeloader flies are stealing the prey from the Green Lynx spider. These flies really annoy the spider. In one shot you can see the fly sitting on the spider's head. The others are shot in the field in my various wanderings.
Orb weaver - Araneus montereyensisFamily Araneidae - Orb weavers
I found a few interesting Marine Invertebrates at Colorado Lagoon. The moon jellies were there in abundance on one visit but had disappeared by the next.
Want to explore the full series?
Local shots of birds and bugs http://kimssight.zenfolio.com/new_feb_2014