Always something new

!
This month I converted my photo library to new technology (Lightroom), I visited a new park (Irvine Regional Park), and I added a new bird (Varied Thrush) to my life list. I also visited Oak Glen Preserve out near Yucaipa and made several trips to Bolsa Chica Ecological Reserve.
Oak Glen is known for apples, apple cider, and apple pie. I tried them all but left the crab apples to the Cedar Waxwings and American Robins, who thoroughly enjoyed them. There are lots of little shops to explore; I brought home some amazing fudge. The day started out crisp and brought a taste of back east with beautiful autumn colors. But the highlight by far was that I saw my first bobcat in the wild! There was a sign that said there had been recent sightings of a black bear and a mountain lion on the lower trails. It was with disappointment and relief that I did not see them.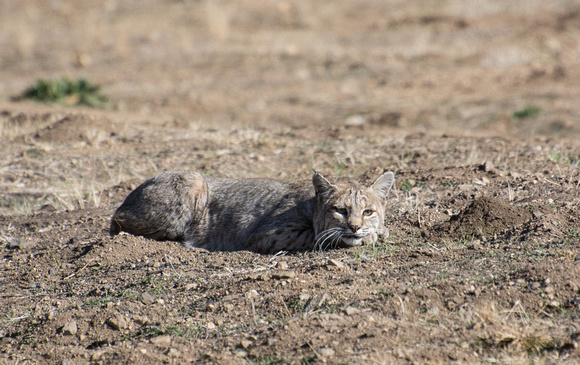 Closer to home, I saw fall colors at Irvine Regional Park. My birding class went there on a field trip and there were lots of birds. I enjoyed the easy trails, beautiful scenery, and lots of wildlife. I know I will be going back. Here were the Varied Thrushes. Normally, this species lives in the Pacific Northwest and travels no further south than San Francisco, but this year it has shown up in Southern California.
On the local front, I visited Bolsa Chica a couple of times and each time ran into fellow photographer friends! It is fun to share stories along the trail. I saw a Northern Harrier, a Brown Pelican inverting his pouch, and lots of shorebirds. El Dorado Park, Colorado Lagoon, and my own yard rounded out the month with warblers, goldfinch,and various song birds. A Cooper's Hawk settled into the tree in front of my house. I quickly grabbed my camera and ran outside in my pajamas. My neighbors have gotten used to me in my front yard with my camera shooting pictures of insects, but this may solidify their opinions of me.
Direct links