I spent my September with lots of family gatherings, most notably my mother's 80th birthday celebration and a truly fabulous multi-day celebration of my son and new daughter-in-law's wedding! However, no matter how busy I am, I try to sneak in some time in nature (with my camera) to calm the soul and inspire the spirit. As I've often said, there is nature outside your front door. All you have to do is open your eyes to it. Additionally, I made some changes to my website and homepage to reflect the work I have been doing as an artist. Check it out.
Want to explore more?
Highlights:
I discovered Block Prints with ink and paint. An original drawing is transferred to a block. It is hand cut and hand inked. After printing on mixed media paper, watercolor, acrylic,or ink highlights are applied and each print is signed. The hand inking and painting process makes each print unique. These two are inspired by the petroglyphs in Little Petroglyph Canyon at China Lake. The second has an added influence of my cats and I call Broken China Lake.
Petroglyphs from China LakeBlock Print
Ink and Acrylic
Bristol 11" x 14" 96 lb.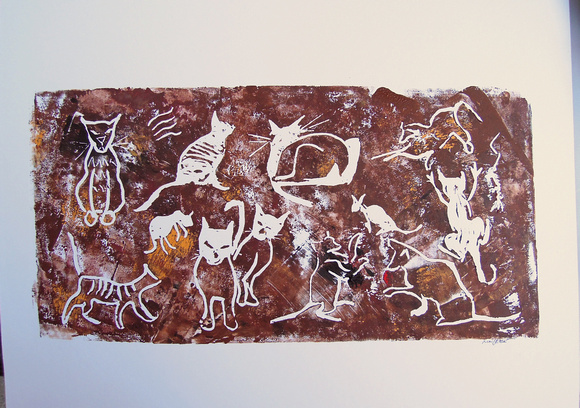 Catroglyphs from Broken China LakeBlock Print
Ink and Acrylic
Bristol 11" x 14" 96 lb.
I thoroughly enjoyed a trip to downtown LA to see hundreds of Vaux's Swifts flying into a chimney to roost for the night. I put together a little video to try and capture the excitement.
Movie: Vaux's Swifts in Downtown LA
An Allen's Hummingbird gave me a raspberry, I was bugged a little, and there was the usual bull(frog)
Allen's Hummingbird - Selasphorus sasinOrder: APODIFORMES - Swifts and Hummingbirds
Family: TROCHILIDAE - Hummingbirds

Common and abundant year-round. Resident.


My yard 09/07/2014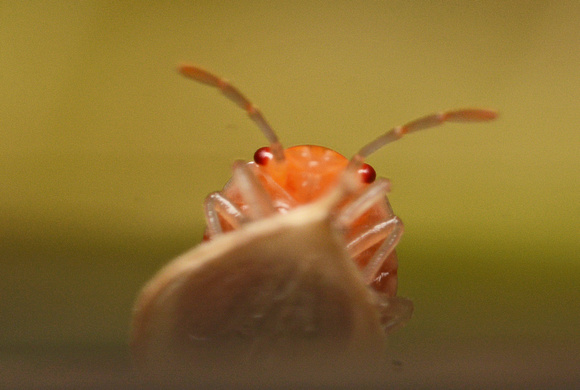 Painted bug - Bagrada hilarisFamily Pentatomidae - Stink Bugs

My yard 09/09/2014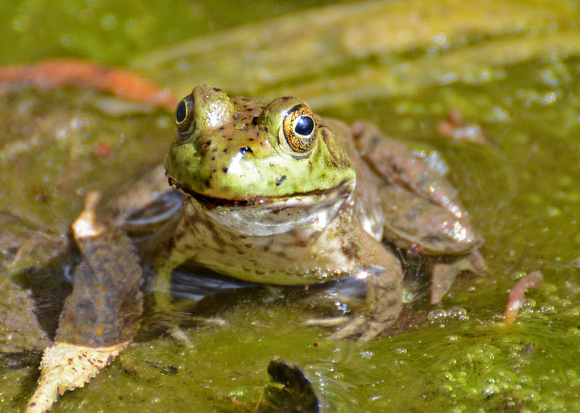 Bullfrog - Lithobates (Rana) catesbianusEl Dorado Nature Center 09/19/2014
I found a female brown and two male widows in front of my door. I Capture a sequence where she earns her reputation. She killed her suitor, wrapped him in silk and attached him to a cricket she also killed. Another male comes in and partakes of the cricket while carefully avoiding the female. Perhaps he will be her new suitor.
There is so much more!
Want to Explore More?